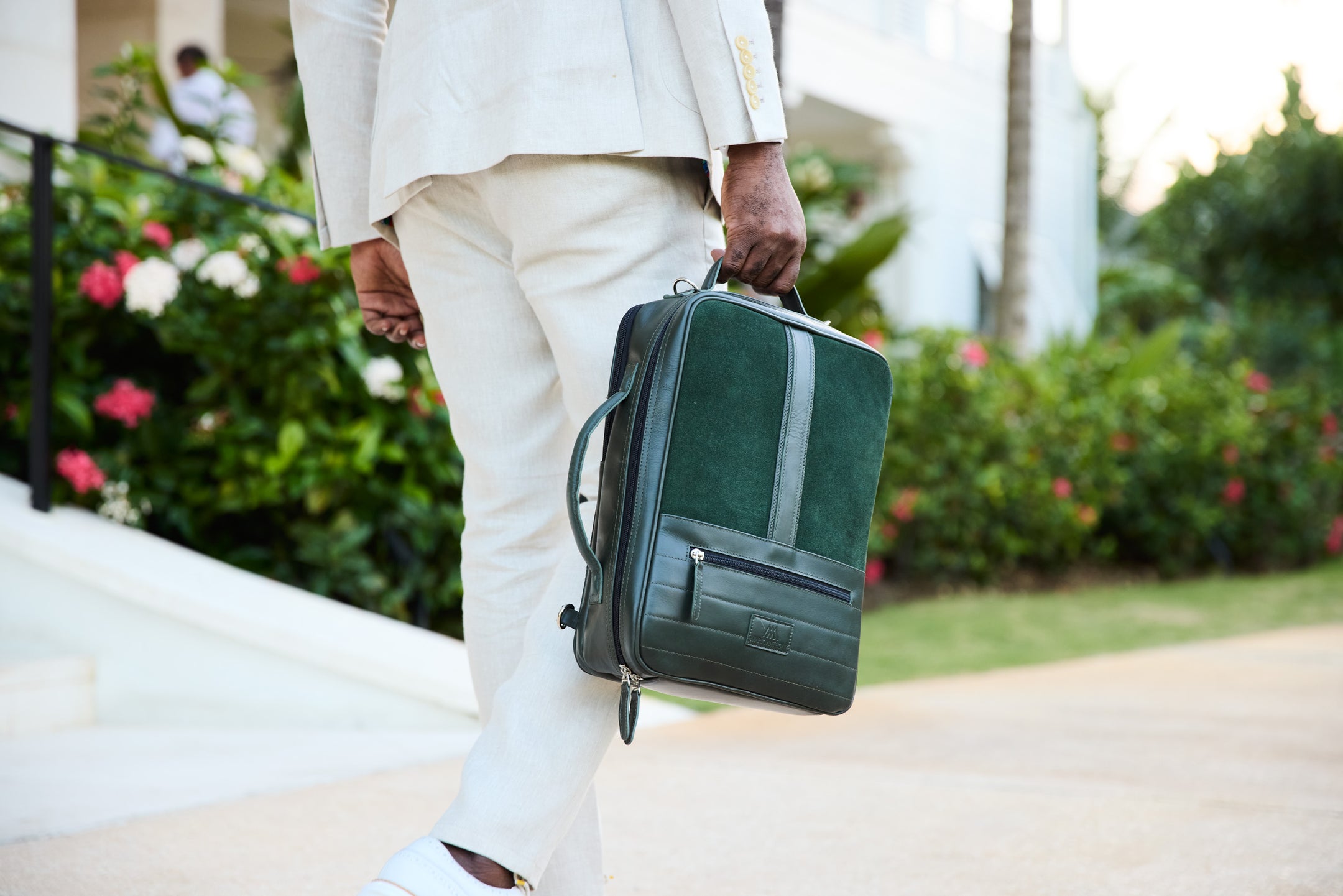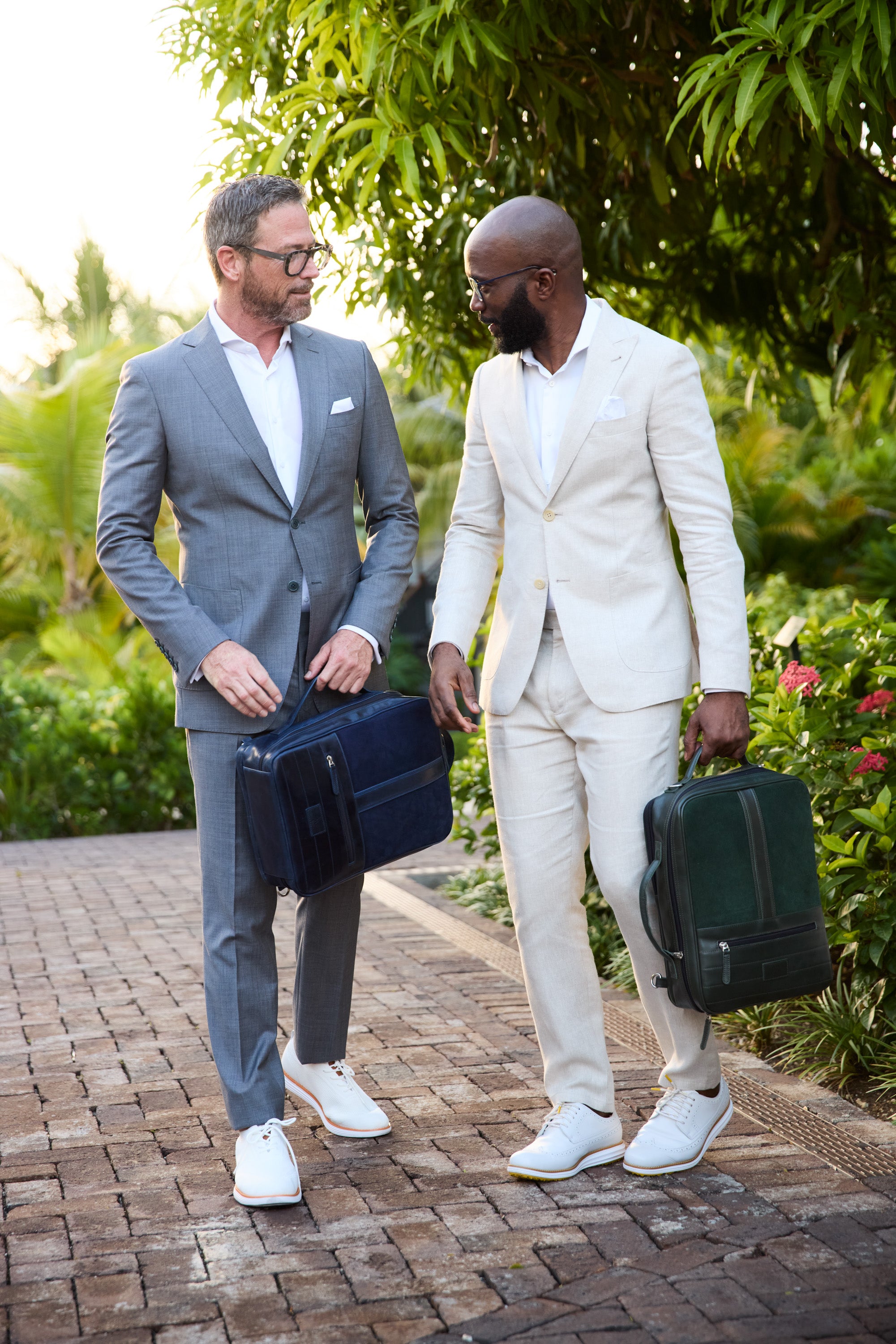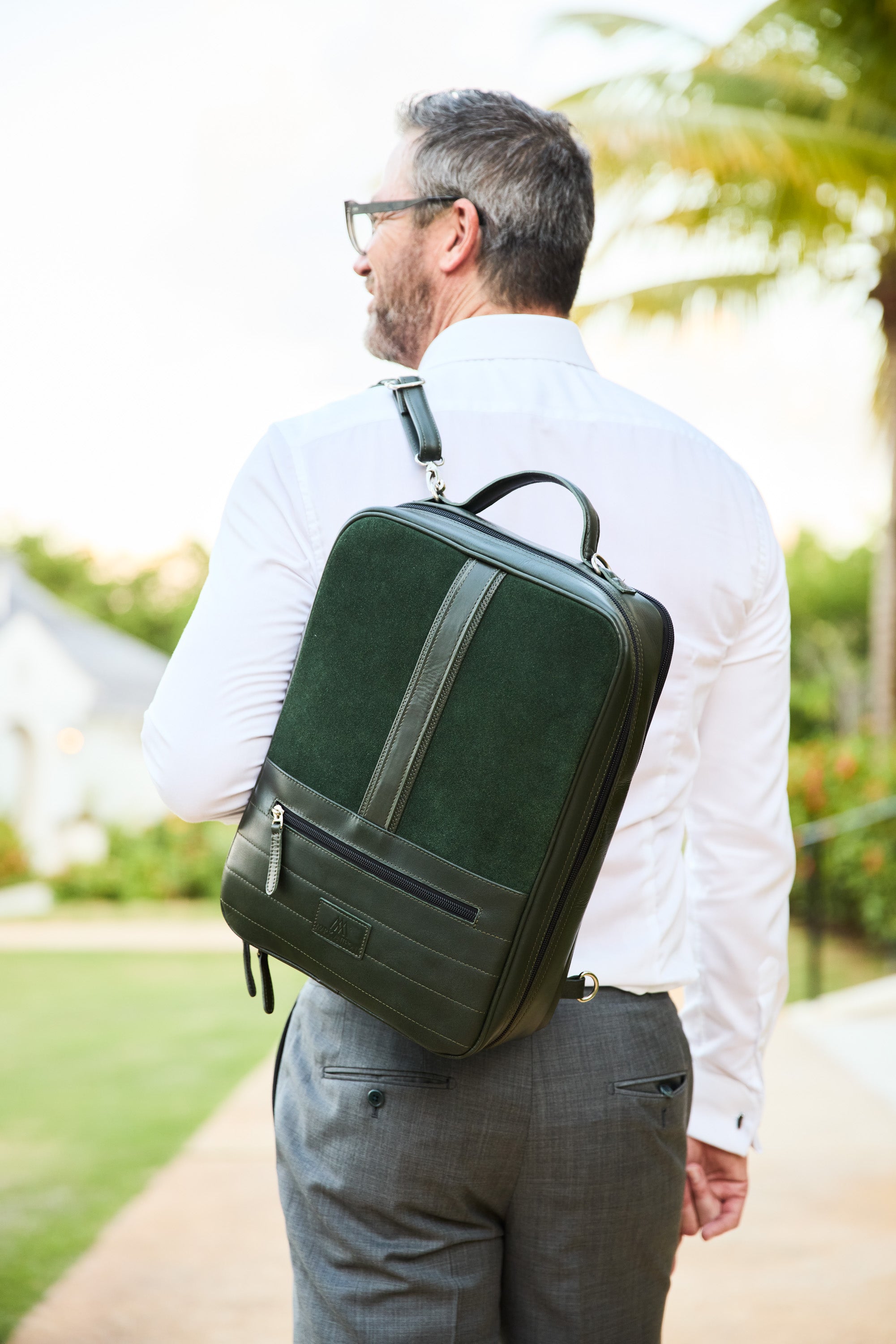 The Executive Backpack
Mark Anthony Collections
Description

Introducing our Executive Leather Backpack Briefcase, a seamless fusion of style and functionality. Its robust structure guarantees enduring durability and an exquisite aesthetic, catering to those who appreciate the adaptability of both a suitcase and a briefcase while prioritizing comfort, sophistication, and utility.

Features:

Material: 100% Leather
Handle Straps (2)
Detachable Backpack Strap (2)
Color: Hunter Green
A dedicated zippered compartment effortlessly transforms this piece into a sleek briefcase by neatly storing the suitcase straps.
Quick-access back pocket for your essentials like cell phone, wallet, and keys, ensuring travel convenience.
Sophisticated metal fittings elevate the overall design, adding to its allure.
Padded with black Neoprene on the back, providing extended comfort during use.
Seamlessly designed with a secure division to fit a rolling suitcase handle
An exclusive zippered compartment tail
Organizational compartments for two pens/pencils, ensuring your essentials are well-arranged.
Medium mesh pocket with a zipper for additional storage versatility.
Large zippered pocket for secure storage of your belongings.
Removable side extensions for enhanced functionality.